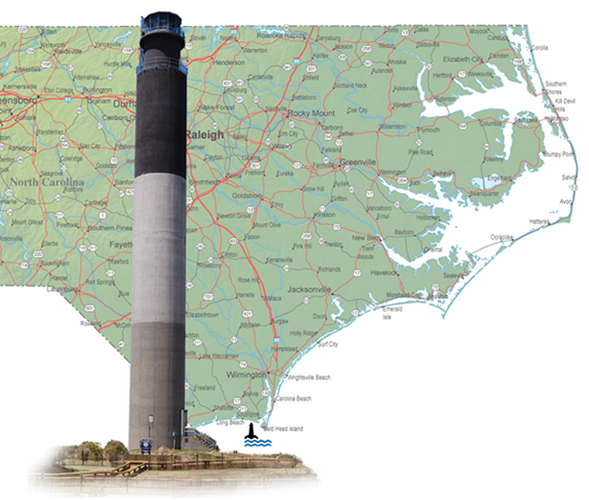 To all Lighthouse Visitors: As of Monday October 15th 2018 and running through April 2019 the NC DOT will be performing major maintenance to the Barbee access bridge (Old Bridge – east end) onto Oak Island. The bridge is expected to be CLOSED this entire time. The Swains Cut bridge (at Middleton Rd. – center island) will remain open. If you are coming from the Ft. Fisher Ferry, Southport or points east, please allow AT LEAST an extra 20 minutes for the trip. All visitors should plan on extra travel time as all traffic onto and off of the island will be using Oak Island Dr. The Lighthouse will remain open during this period and we look forward to seeing everyone "At the Top".
Lighthouse Volunteer Staff
For any questions please contact us at:  oakislandlighthouse@gmail.com
FOIL is a nonprofit corporation and 501(c)(3) for tax purposes. FOIL is registered with the N.C. Secretary of State for 2018/19 as being allowed to collect contributions. EIN# 20-2548830
Financial information about this organization and a copy of its license exemption are available from the State Solicitation Licensing Branch at 919-814-5400. The license/exemption is not an endorsement by the State.