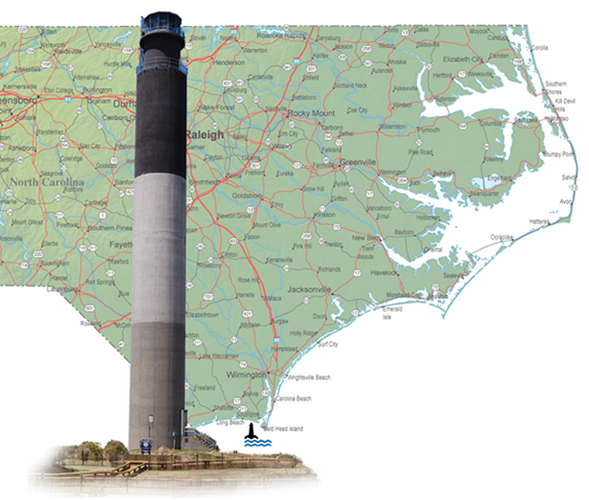 Our New Parking Lot is OPEN!
Stop by and visit the lighthouse and enjoy our new parking area located just 500 feet east from the base of the tower. Thanks to your donations and a grant from The North Caroling Division of Coastal Management, we were able to expand our parking and build a new scenic walkway to safely get you to the lighthouse. Our next major project will be the re-glazing of the windows at the top of the lighthouse – so your donations are still needed to – "Keep Our Light Strong". Thank You! The FOIL Board.
For any questions please contact us at:  oakislandlighthouse@gmail.com
FOIL is a nonprofit corporation and 501(c)(3) for tax purposes. FOIL is registered with the N.C. Secretary of State for 2017/18 as being licensed to collect contributions. EIN# 20-2548830
Financial information about this organization and a copy of its license are available from the State Solicitation Licensing Branch at 919-814-5400. The license is not an endorsement by the State.